I knew already when the time for LFW arrived, I wouldn't have much more than a minute to breathe, let alone catch-up on everything else that was happening in town (all I know about the others came via style.com, twitter, and... London Lite :P). Unfortunately, the show was on the last day, late afternoon, which meant a whole weekend of casting, packing, unpacking, sewing, deciding, panicking, laughing, and everything else that involves a major catwalk show. It's a very intense process, but one that it's ridiculously fun as well. I mean, how can you NOT have fun touching and handling high-fashion - pieces of art in fabric form?
And the clothes, this time, were SEEEEEXY. I'm not gonna start babbling a review here, as a) plenty of people have done it already (Jeff Koons, Herb Ritts, etc etc), and b) I'm, of course, biased. But personally, I must say: the prints were deliciously sinuous and fluid, emphasised by lots of body-con dresses, cleavage, bustiers, body-skimming drapery - clothes for women dressing for men, not other women, as it has been so common these days (I mean, who are WE kidding, right girls? :). Not only the 90s influence was there (think George Michael super-model videos), but definitely there was a Latin, hot-blooded vibe to this collection - all good in my books. Who says women can't be avant-garde and sexy at the same time?
I was lucky to try a few of the pieces before the craziness started, and we had a bit of a laugh - everything had to be pinned and shortened, as of course, I'm tres petite :)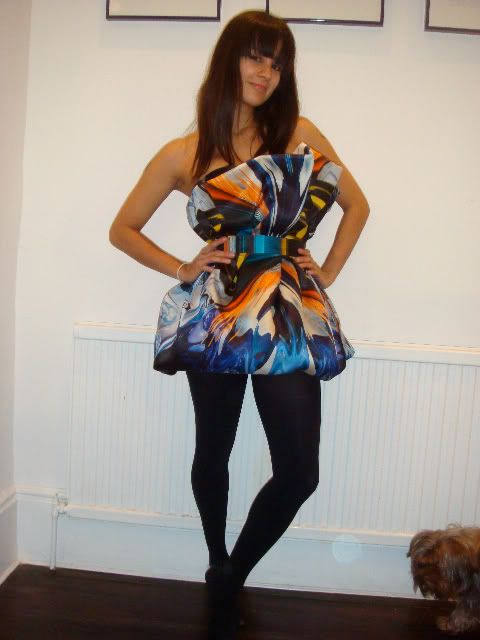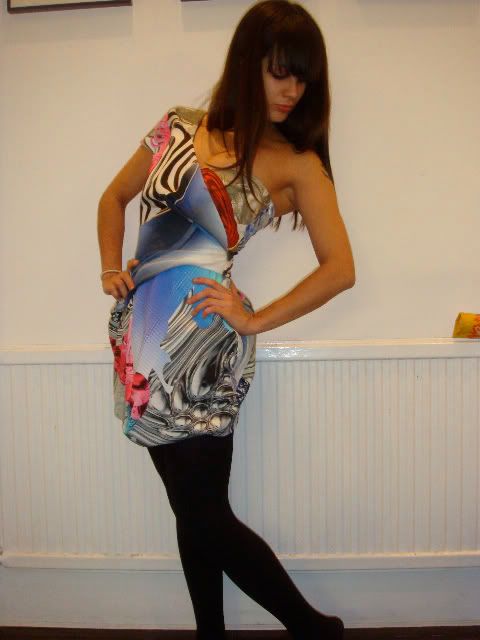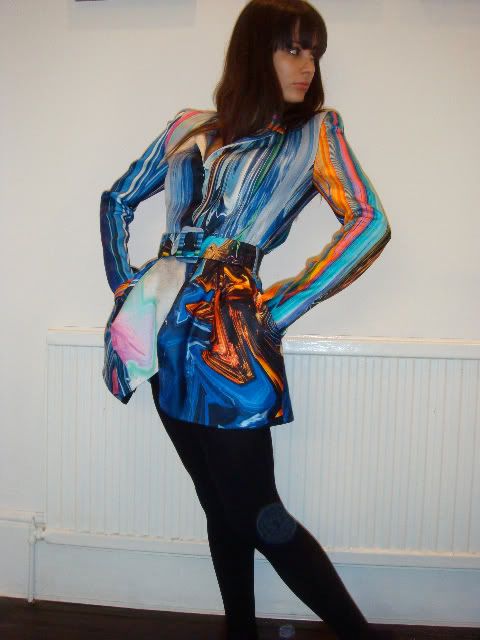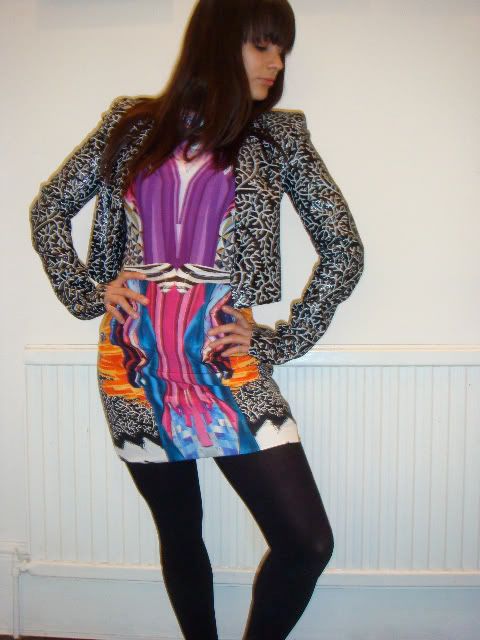 Of course, this is definitely not the way to appreciate the collection, so for a better idea of what I'm talking about, you can see the images of the
show here
, and I'll leave you with some really fresh and fun backstage images posted by
Dazed Digital
(the BF also shot some great ones - will post later).