well, it's been a long time, hey? No, I haven't abandoned the blog - is just that I was involved with lots of cool stuff and whatever free time I had I wanted to enjoy the rare heatwave that arrived in London town (and obviously disappeared in no time).
But in between pic-nics in the park and BBQs in the backyard, I worked (and got some DIY projects ready), and I'll be posting the results here once they come out.
What just came out was this month's cover of
Jungle Drums magazine
- a Brazilian bilingual mag based in London - styled by me and shot by the Boyfriend. The brief was *Latin Summer*, and went for a look that resembled Frida Kahlo with a comtemporary twist. The initial result turned out more Japanese than Latin, so they've made a few changes.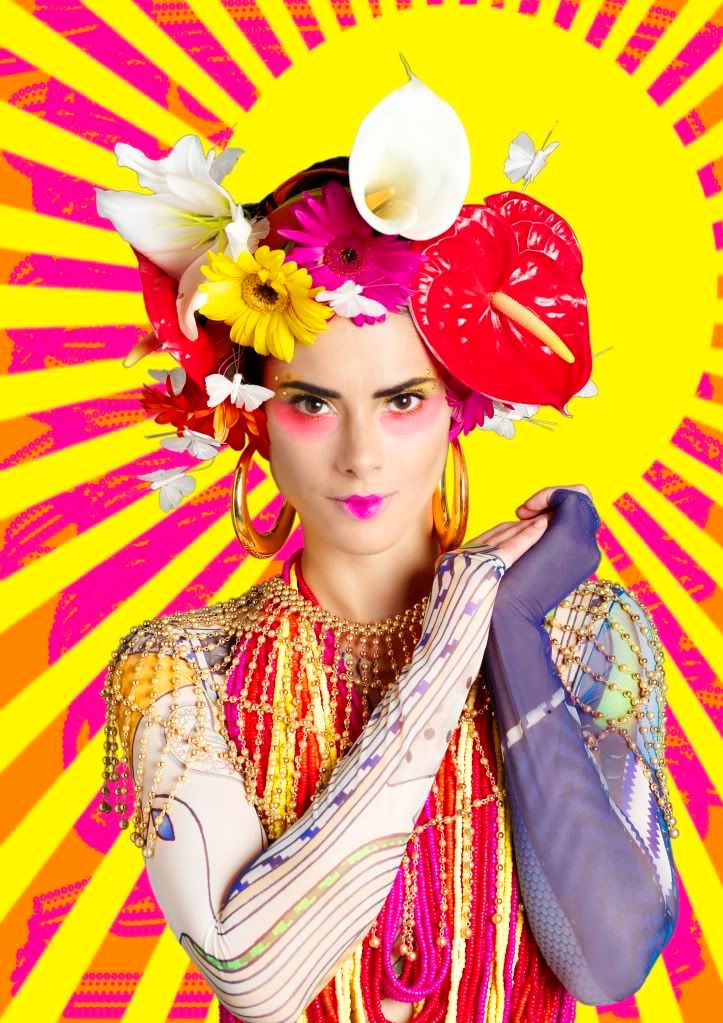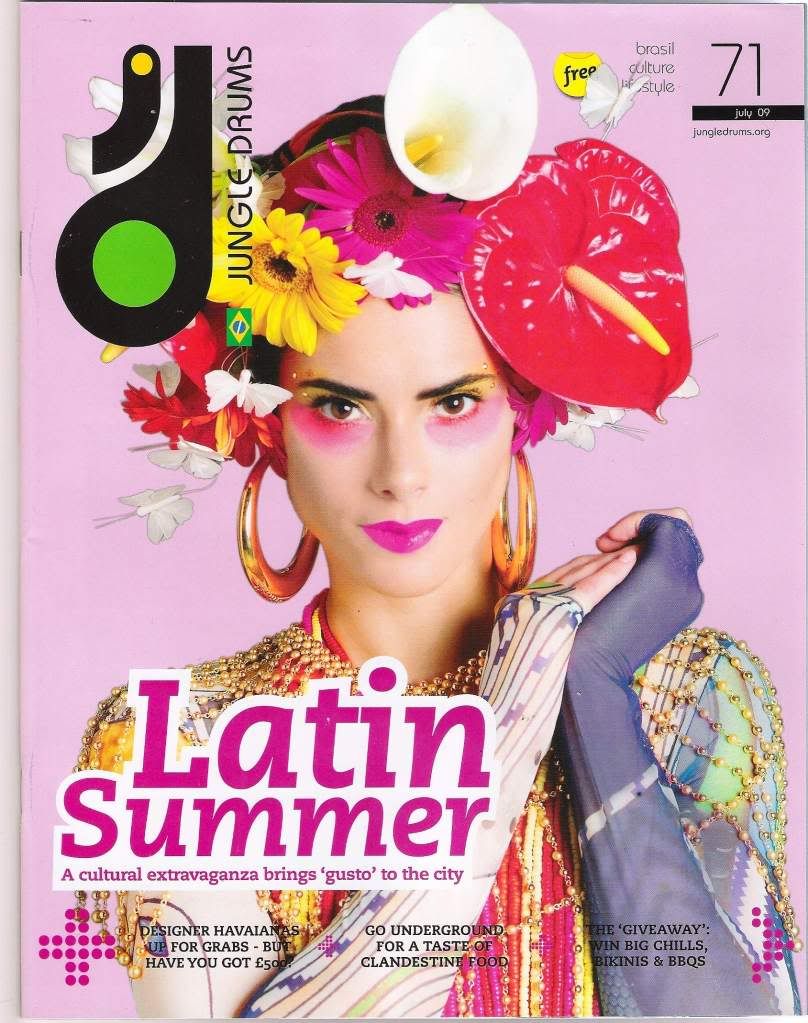 The model is wearing a Basso & Brooke catsuit, Freedom @ Topshop jewelry and a head piece customised by moi.
Read the magazine in full here
!