Christian Joy
The second stylist on the list is American and has managed to cause an absolute uproar with one single client: Karen O, from the Yeah Yeah Yeahs. A friend and long-time collaborator with the singer, there's no denying that Joy justifies her name with her absurd, colourful, other-wordly creations. Taking inspiration from David Bowie and Kansai Yamamoto, every costume she designs is a piece of art in itself (she in fact recently had an exhibition entitled
The Visitors Must Be Amused
, at Audio Visual Arts in New York), using all kinds of materials, from studs to pasta (!). No wonder The Klaxons also got impressed, and comissioned the lady to make their stage gear for the Brit awards last year.
A self-taught seamstress and pattern-maker, she ventured for a while into commercial design, but apparently, once you become an artist, must be difficult to stick to simple garments. She abandoned ready-to-wear last season and devotes herself full-time to her art.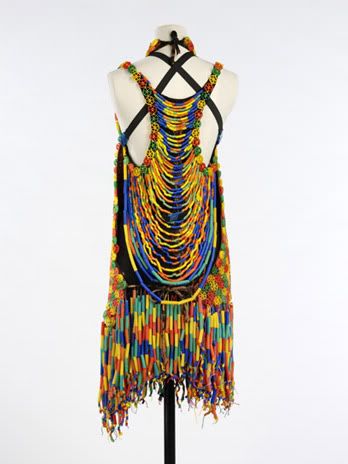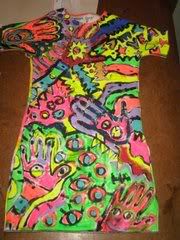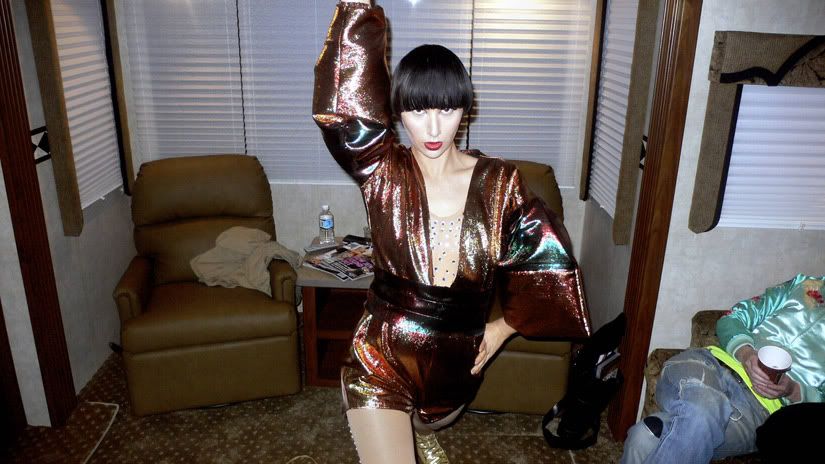 In this video the lady gives a few more insights into her 'Designing Mind":
I'm absolutely in love with the
"Zero" video costume
- that leather jacket has 3000 studs, inserted one by one!!